Welcome! Our goal is to help our children become true disciples of Jesus Christ by: building relationships with them, Being examples for them and teaching them God's Word.
Our Children's Education Department is staffed with trained, safe gatherings certified personnel that are excited for the opportunity to help the children grow in their faith. In addition to becoming Disciples of Jesus - we want them to follow 3 Basic Truths:
I should treat others the way I want to be treated.
I need to make the wise choice.
I can trust God no matter what.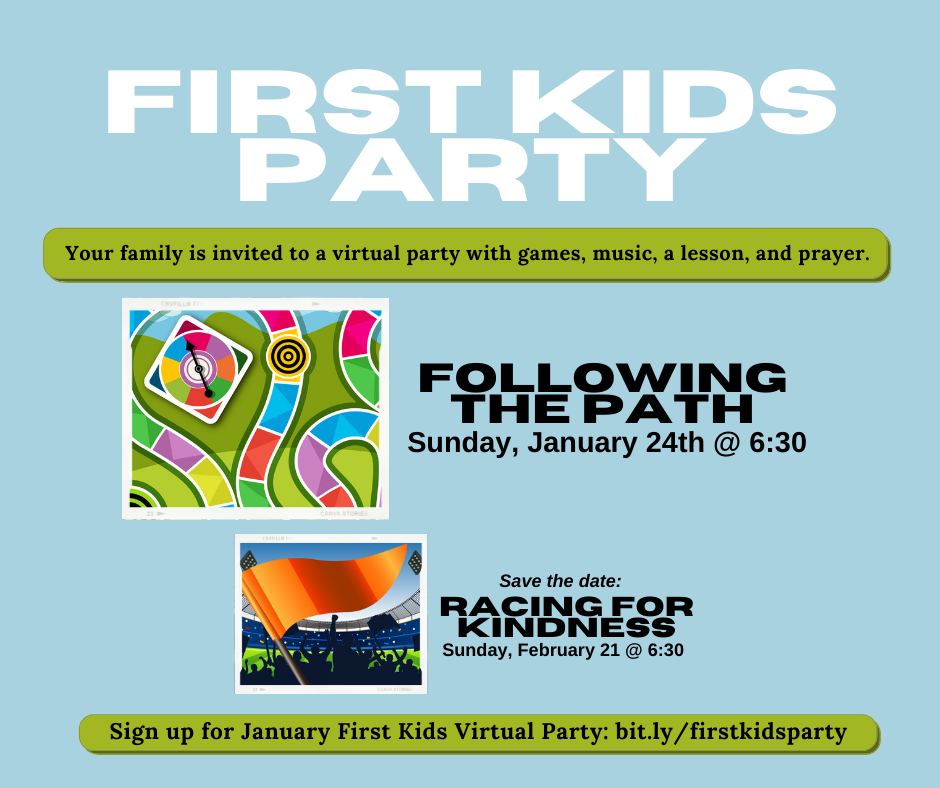 Join us online as we navigate this crazy COVID season together. You can receive video lessons, story time, conversation guides, and family activities, by signing up for our weekly First Kids E-mail Updates! (Over there to the side ------>)
Anxiety Conversation Guides
Helping a child with anxiety is a challenge. Parents can download these age-appropriate resources to find tips and practical ways to help their children.
Sunday Mornings:
First Kids Group:
(Meeting online only due to COVID-19)
Available at 9:00 a.m. for 3 year olds - 5th grade. During this time the children will have a Bible lesson with fun activities to follow.
First Kids Social:
(Not currently meeting due to COVID-19)
Available at 10:45 a.m. is offered for 3 year olds - 5th grade in room 108. During this time the children will receive a Bible Story from our First Kids Group, and have a social time after.
All groups and childcare are located in the lower level of the Education Wing.
Programs:
(Not currently meeting due to COVID-19)
BIBLE EXPLORERS Class:
Available for children 2nd-5th grade starting February 23. Sundays 10:10 a.m. - 10:40 a.m. Join us as dive deep into learning how to use the Bible as a child in a fun and interactive classroom setting.
ALL OF OUR MUSIC PROGRAMMING is DURING THE SCHOOL YEAR.

Wee Singers--PreK-1st grade 10:15-10:35 a.m. Sunday morning. This is the first choir for kids. They sing for the 10:45 a.m. worship service and other special events.

Power Praise--2nd-5th grade 4:00-5:00 p.m. Sunday afternoon. Singing, games, fun....this group has it all. Power Praise come for the fun but stay because of the relationships. They sing for 9:30 a.m. service and annual children's musical.
Chimes--2nd-5th grade 10:45-11:45 a.m. Sunday morning room 154. This group is a beginning hand chime ensemble.